Equine Veterinary Services
OLYMPIA EQUINE is an experienced, full service and mobile equine veterinary practice with 24-hour emergency services.  Our primary focus is preventative care for your horse; as it will increase their quality of life and performance. We also offer advanced veterinary services, including lameness exams, sports medicine, acupuncture, and elective surgery. Our state of the art diagnostic tools includes x-ray, digital radiography and ultrasound.
Our veterinarians offer 40 years of experience focusing on the needs of horses and their owners.
A veterinarian is available 24/7 on an on-call basis in case of an emergency:
Tell the on-call veterinarian your name, your horse's exact location, and phone number. This will help 
the veterinarian determine how long it will take to get to your horse's location. Describe whether the horse is up or down, lame, eating, drinking, bleeding, etc.
Know what medications or supplies you have on hand. If your horse 's condition does not sound critical 
or if there will be a delay before a veterinarian can see them you may be instructed to administer a medication to manage the symptoms until the veterinarian can arrive.
The veterinarian will want to know your horse's name, age, and breed. With this information, we can 
verify their previous medical history and help you manage your horse until we can get there. AMBULATORY AND IN-CLINIC APPOINTMENTS
Our Clinic is designed to perform outpatient procedures such as vaccines, dentistry, reproductive, 
lameness, and prepurchase evaluations. We are also equipped to hospitalize horses requiring more 
intensive treatment such as IV fluid administration and monitoring, frequent bandage changes, and 
medication administration.
In order to provide better care for our clients and patients, we respectfully request that you provide 24 
hrs. notice if you need to cancel your scheduled appointments.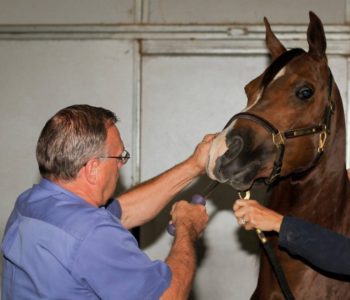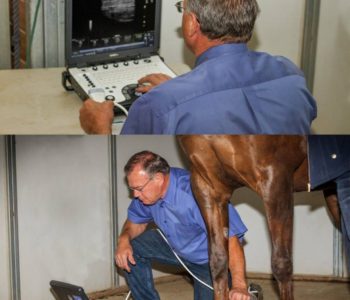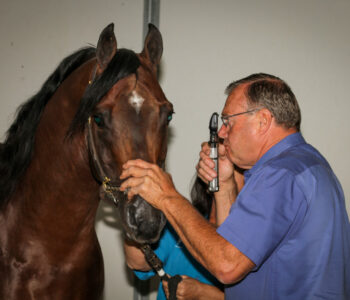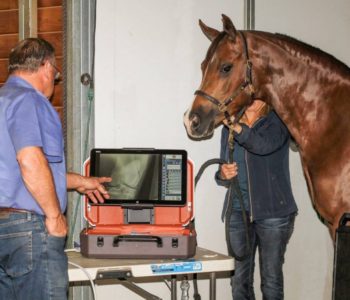 Our Focus is Your Horse's Health."